White Cassette (incl. DL-code)

This debut release drags us deep down a mind-bending vault of minimal electronics, magnetic rhythms and manipulation, with a distinct tendency to brittle and blur reality. Stolen voices creep in intermittently, deadpan and cinematic, punctuating "Noising"'s steady thought provoking suspense. The raw and obfuscating tonal ambience of Anne Pedersdotter's extended experiments in repetition and processed mutations combine cold-blooded elements of German synth music with the tenaciously pulsating flows of cosmic kraut and 90s hip-hop, as well as the twitchy and throbbing elements of early industrial. A contagious compulsory exercise in electronic no-frills primitivism, trippy to the bone. Out in a collaboration /w Wilhelm Show me the Major Label.
White Cassette (incl. DL-code)

Enigmatic stories, trippy sounds, words, and voices in the role of instruments turn BSV into an album of the kaleidoscope kind, serene and yet tumultuous, minimalist and tender yet capable of eerily creeping up on explosions in bizarre and raw power. At all times rich in imagery, MP's tracks dally over the most diverse forms; they feast on hypothermic synth-wave sounds or the light-footed effortlessness of pop on one hand, just as much as on bleakly radiating urgencies at the nightclub, the inescapable hypnotics of tribal stomps and arabesque-like overtones or the stark eccentricity of film noir's silhouettes on the other. Under this vast and iridescent panoply of influences MP never loses thread, instead, dexterously navigates the listeners just like somnambulates through BSV's vibrating space and tantalizing phantasmagoric depths, with a compass needle's feverish determination. …tell you: it 's all about magnetism.
Black  12″ vinyl LP (incl. innersleeve /w liner notes + lyrics, incl. DL-code)

Steadily with a great fascination for the abysmal (also: in sound), Murena Murena's music works could be loosely framed as anarchopop, molto molto simplistically though, and just in the search of one sole word to describe it. On his 3rd album, Murena Murena aka Daniel Murena has been focusing more on the core unit as a solo act. Nonetheless, on "Take Care of Me" you `ll again find several musical guest appearances – this time mainly from very close personal surroundings. And as before, an important conspirator for Murena Murena on a steady basis: Tagar. "Take Care of Me" was created between 2016 – 2021, and in the course of Murena's busy work as a soundtrack composer. All tracks of this album have already been shown in plays and films by Pınar Karabulut.
CD in cardboard sleeve /w (incl. insert /w lyrics)

There are throws that Clemens Denk darts upon his new album Reserviert. Short throws, medium throws, long throws in the direction of a target that we all don't know yet. Always using concrete, tangible objects, the almost singing poet tells of his everyday life between the attempt at empathy with everything and everyone – and their rejection of everything and everyone. Objective love songs with a subjective flirtation factor, you could say, if the word love song hadn't been so worn out. (…) Critical songs and aperçus by a politically sensitive nonconformist, performed with the self-critical emphasis of the mirror, songs of protest against the self, which no longer wants to recognize itself as something that is buying, amputated or reserved, because it is already living in the coming age. In the imagination.
Black Cassette (incl. DL-code)

Goth house? Surrealism techno? Revenant dub? Equipped with rhythm machines, samplers and a bunch of collaborating, ice-cold hands, Christian Sundl a.k.a. "the Max Schreck of Viennese nightlife" (+ member of Lady Lynch as well as tape label operator) pays respects to a century of pop culture and proves that "time" is no parameter in the realm of shadows.
Black  12″ vinyl LP (incl. insert /w lyrics + DL-code) || CD

The Fool unfolds as a collection of precisely written, produced and arranged songs, but also as a revue of pop's archetypes. In virtually manic manner, determined genre-bender Bruch pulls all styles of music that are suitable for his purposes into an irresistible vortex of grim opalescent emotions and uses them to turn his deep and haunting thoughts into music. While some of Bruch's songs keep oscillating between cheerful pop/ rhythm & blues and murky hip hop/ industrial, others take the fast lane to the ogre end of the spectrum. A romantic ride in a ferris wheel, as much as being jiggled by a breakneck rollercoaster. The lowest point becomes the climax, bile turns into an elixir of life, a curse into a blessing. The Fool's mission is striving forwards and disarming. Existential intimacy as a strategy and weapon. ++ out in a cooperation /w TROST Records ++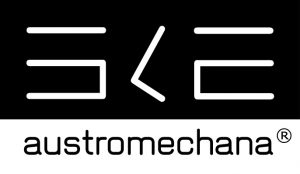 rose pink Cassette (incl. DL-code)

With a sweet and bitter kiss on sweaty hands Voiler takes us through deserted wastelands and the cool depth of foggy woods deep into the rush of a pulsing beat and discomforting desires. Beyond a veil of ecstatic synths there's metal pounding down on a hot blade while on the horizon giant creatures or machines are dashing through faded landscapes. We are whipped out of the binary and spread across a dim color spectrum where a broken dance lures us with a promise of bliss. Voiler picks us up and crashes us down seeking care and cruelty, comfort and confrontation, oscillating between liberation and control.
Black  12″ vinyl LP (incl. DL-code)

Heads up, Handshakers & Lawmakers of the world, cause Good Cop got a little something for you! After a debut cassette on Eternal Laser in 2015 and an inspiring shapeshift in 2018 (member-, not spiritwise!), they now come up with another wicked full-length vital spark of agitprop in return for all those empty shell principles traded by you in multiples while sounding like a travelling shit-salesmen with a mouthful of sample items. Here 's to you, Shark Eyes, a decent load of excrement merriment, deeply rooted in garagey sediment – devotedly packed in ingeniously fresh and cheeky punk album: WORLD PISS! Jangly, catchy, snotty, dreamy… you name it, Good Cop got it. Snap! Regnat poopulus!
Black 12″ vinyl LP /w insert (incl. DL-code)

The third full length album and the most ambitious artistic output in Neon Lies' / Goran Lautar's discography is the result of one year making and relentless touring: a perfect blend of the minimalistic lo-fi darkwave sound of Neon Lies' early stages – back when he was revisiting his teenage crush for early minimal synth punk and proto-industrial, and the second album, when he was more into exploring experimentation with repetition, noise, electro and up to date sounds and ideas from European underground dance floors. Dedicated to all the loners and their dealers.
CD in cardboard sleeve /w UV print

3rd edition of our (usually) annual BLAST from the PAST-PRESENT-FUTURE, feat. tracks by Anne Pedersdotter, Bruch, Crystal Soda Cream, Dazed Pilots (digital only), Clemens Denk, Falle, Good Cop, Grotto Terrazza, Imposition Man, J.G.G., Johnny Fünfhaus, Johnny Geiger, Just Friends and Lovers, Lady Lynch, Murena Murena, Neon Lies, Pü, River, The Telly, Tom Wu, Voiler, Wirtschaftskammer & Wrong Body.
Black Cassette (incl. DL-code)

On her fourth solo release Linz-based musician  and visual artist Johnny Geiger squints through the paper-thin slit between echo-laden half-sleep and hard-hitting reality, wearing her heart on her sleeve when she takes us on 6 dark & intimate trips through (in)human condition, charged by desire and dismay. Brooding and ghostly Johnny Geiger 's minimalistic pop tunes nag at your soul, worming their way into the essence of things. Meet you at the joints of heart & brain!
Black Cassette (incl. DL-code)

Monotony? Repetition? INSISTENCE! Named after a man-made construct to capture or control, Falle stretch from the flourishing Vienna/Graz tape-head scene as a collaboration between Tina Bauer, Markus Gönitzer and Peter Lazarus. United by a firm lo-fi mindset and a joint vein for the grim and murky, they lurk in the substantial negative space between catchy '80s-esque Bat Cave and a barren basement wallpapered with primal Units posters, early Holograms & Frustration or the likes. "HAUNTING. STIFLING. WIRED." A compelling body-gripper between grave post-punk dramatics and brittle punk temperament.
Black 12″ vinyl (incl. DL-code)

River flows purposefully into this narrow, hairline-crack fugue between subconscious and consciousness, bursting our carefully built inner system of ordering with the unruly power of the water. Perhaps River's hypnotic power derives from the fact …that they skip linear time perception with a graceful leap, similar to that of a pole vaulter, but they do not alight on solid ground, more rather simply deny to land and drift off into the timeless. …that everything is narrow and wide and inside and outside and open and closed and light and dark at the same time. …that the lyrics are boiled down to an enigmatic reduction and withdraw immediately, as soon as you attempt to catch and interpret them. …that head and stomach are equal and form a symbiosis.
Black 12″ vinyl (incl. DL-code)

Actively pushing and pulling between pop sensibilities and punk attitude since 2011, JFAL are not only a dab hand at the swap of instruments, but first and foremost at timbering strong melodies, viral in their catchiness, zested with questioning, provocative and wistful lyrics – oozing out as opalescent tales of passion, murder, visions and friendship. Meeting in the middle of the oblique and the real, »Her Most Criminal Crimes« is an album that sparkles like the charming chance-child of jangle-pop simplicity and post-punk disorder with a preference for resourceful originality over standard technique – raw unpolished and irresistibly charming at the same time.
Blue Cassette /w risograph sleeve (incl. DL-code)

Transforming from a blunt object into a smoldering saint, just another day thought on the never ending collage of life, a pattern that continuously evolves like Grotto Terrazza, the Munich based art/music/life project of Thomas Schamann (also: member of Bleib Modern). His musical solo debut is a beautiful intimate album of translucent dark beat poetry, that flickers between rhythmical murder ballads, Neue Deutsche Welle, the early experiments of Palais Schaumburg and the industrial malaise of Cabaret Voltaire; art-punk that plays with musique concrete and finds it's pop sensibility rooted in EBM and folk noir.
Black 12″ vinyl (incl. postcard, inlay +DL-code)

"pounding Synth-Punk, with impelling machine-beats, brusque and sharp bass/guitar hooks, sinister synths and vocals." – X-mist.  
IMPOSITION MAN establish a time shunt between 1982 and 2019 and show that yesterday was already today. Their anachronistic approach: "Let's refrain from the technological achievements of the past 40 years" fortunately doesn't become a gone wrong version of Rousseau's "Retour à la nature!". In fact, their sound establishes new perspectives on the interdependence of music, time and politics. "This is DIY and attitude, hypothermic atmosphere and nebulous jaunts. A feast of the avant-garde Riot Culture!" – Underdog Fanzine
Black 12″ vinyl (incl. DL-code)

Plain old rockisms get shattered to bits downright with butcher's fists, just to retrieve them all resurrected by virtuous hand – morphed into grotesque-disfigured shapes. A revenant of rock, spiked with elements of noise, jazz and Weill'ian folklore adaptions, whose nightmarish high jinks confirm the fright of all these poor souls haunted by consumer pressure.
Yellow cassette (incl. DL-code)

The songs on Dino Spiluttini's new release under his "Wrong Body"-moniker, "Benzo Edits", are among the most accessible in his output and they might also be his most emotionally devastating. As "Wrong Body", his influences have shifted away from the postpunk starkness of his earlier "pop"-projects and the abrasive intensity of his experimental music, and moved into something warmer and more intimate, even skirting an R'n'B-ish seductiveness.
Black 12″ vinyl (incl. inlay & DL-code) 
Primal, saturnine, abrasive and angular at times, yet with the steady will for the big refrain. Pop or antipop? Ambient or techno? THE BOILER cannot decide. Yet: also doesn't need to! Inspired by ancient electronics and early techno, this debut album manages to do the lugubrious splits between propulsive, restless and spheric, sedating songs with greatest of ease. Highly electrifying and deeply shattering!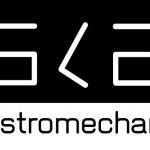 Black 12″ vinyl (incl. DL-code)
A white blaze in the dark. So distant. So close. Falling into place: LADY LYNCH's first vinyl LP. LADY LYNCH is every-thing and collective. From Girls Rock Camp to Wilhelm Show Me The Major Label, to Crystal Soda Cream, to fine arts. Back to the early 80s, to Lydia Koch aka Lunch and David Lynch, to the bollocksed Bowery area. To druggy and grey Berlin around Blixa, Gudrun and Nick during the time of the wall, to rural phoniness – in the northwestern U.S., in Styria or elsewhere.

Audio CD (+ zine limited to 200 copies)
Our 2nd label compilation is a blast from Cut Surface's
PAST | PRESENT | FUTURE – featuring tracks by Ana Threat // Beach Girls and the Monster // The Boiler // Bruch // Dazed Pilots // Imposition Man // J.G.G. // Johnny Fünfhaus // Lady Lynch // LEVIE // Lonesome Hot Dudes // MURENA MURENA // POSTMAN // Pü // River // Dino Spiluttini // The Telly // Wirtschaftskammer // Wrong Body // Tom Wu
7″ single, black vinyl + company sleeve. Ltd to 300 copies.
Irrlichter, or Fuego Fatuos, describe light phenomena that arise from excrements and gasses from the deceased. Creation in destruction. From limbus to nimbus. Just like Aladin does rub his magic lamp, J.G.G. rubs his apparatus of instruments until a mighty ghost is set free. Even though the entwined arabesques of his instrumental compositions could be arranged by an orchestra as well, this remains a burbling illusion: Barcelona's J.G.G. is a one-man-show and an allrounder – at the synth/organ and rhythm machine, chaperoned by the magic charms of echoing surf guitar reverbs.
Black 12″ vinyl (incl. CD & DL-code) || CD
Tom Wu shows should take place in basements – exclusively. Basement clubs, that you need to descend unto, like into the abysmal depths of our minds. Clubs with no light, except that of a stroboscope, which reveals images of people thwarted in ecstasy, all chopped up into snapshots. It 's exactly this imagery that sums up the Munich-based drummer and singer best:  "It's a forbidden kiss with a masked stranger, a never-ending dance presided over by Tom Wu, the wicked and irresistible Satyr. Tom Wu is a dark star. Let him suck you in." – SWIT
Black 12″ vinyl (incl. inlay & DL-code). Limited to 300 copies.
When finally the bass drum gets the chance to become the lead guitar! It takes Two to do the shopping: one to rush the cart across the meat section at 50km/h and one to drill distance shots into the shopper – with milk cartons. Why would rock'n'roll be an exception to this rule? Too many musicians spoil the sound. PRESSURE BY REDUCTION, ENERGY BY HYPERVENTILATION!
7″ single, black vinyl, incl inlay + photograph. Ltd to 300 copies.
By revealing their present single "OBEY" LSD provide us with two new, self-penned tunes of the infectious kind: Moody, yet determined in delivery, OBEY hits the ear shaped as an inner monologue, challenging the "No means No" debate from different angles, emphasizing the indispensability of serious engagement with these issues, that affect all of us. Ignorance is not an excuse! BOOKS, on the other (A) side, is an encouraging appeal for self-empowerment that does away with the "feminist by nature" myths. In short: You better think …and step out! It's as easy as that. ++ in a cooperation /w KIM Records ++

7″ single, black vinyl + company sleeve. Ltd to 300 copies.
N°01 of our new 7″ series "CUT SURFACE MINIATURES":  BGATM take you to their favorite hangout to play some Truth or Dare: sway on"Monsterbeach"'s (only seemingly!) mellow banks, where beach party lovers make Hey Hey in the Moonlight… while the Monster waits and watches! Or move to the other side of the B-each, to get ensnared by floaty girl group harmonies in the shape of a torn but smooth love tune … and an overly honest confession! Evidence: You don't have to live close to the shore to get soaked by ocean spray! 

Black 12″ vinyl (incl. inlay & DL-code). Limited to 300 copies.
POSTMAN display the rare gift to create versatile space, beauty spots flowing one into another. Though they make minimal pop, their canon of forms is far from limited. It shines in unwieldy beauty. In a virtually consolatory way they describe the metaphoric void of postmodernism, emerging as lifeguards who improve the world through architecture. Young Concrete Giants!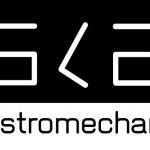 12″ maxi single /w disco sleeve (incl. DL-code). Limited to 300 copies.
The Telly knows quite a few things about pop music: his songs develop their character by having their crucial ingredients all bent through prisms of psychedelia, deep house, dub & blissful 60s pop. Getting high in style, coming down united. What you hear on this triple-A-side are top sounds by The Telly between viennese "Grant" and a touch of mancunian rave sparkle. Shout to the top till walls come tumbling down!
Audio Cassette  (incl. DL-Code). Ltd to 100 copies.
Debut release of this insurgent post punk twosome from Berlin/Graz. Driven. Rebellious. Devoted. By means of impelling beats, brusque (bass)guitars, sinister synths and unadorned & demanding vocals Marian Gm (Berlin) and Markus Gö (Graz) spiral into the harsh and cold unknown, the uncertainty. Struggling and pounding. Liberate yourself, Imposition Man! Indeed, you are your own ultimate foe, my friend.
Audio CD (+ zine limited to 200 copies)
Our 1st label compilation is a blast from Cut Surface's
PAST | PRESENT | FUTURE – featuring tracks by Al Bird Dirt // Ana Threat // Band Denk // Beach Girls and the Monster // The Boiler // Bruch // Dazed Pilots // Denk // Imposition Man // J.G.G. // Johnny Fünfhaus // Lady Lynch // Lonesome Hot Dudes // Melt Downer // MURENA MURENA // POSTMAN // Pü // Dino Spiluttini // The Telly // Wrong Body
2x black 12″ vinyl (incl. inlay & DL-code). Limited to 300 copies.
In their snotty alliance of sonic misbehavior MELT DOWNER fuse a noisy amalgam of spitting no-melodies and infernal drum thrash. Grab you by the scruff to drag you straight forward through a mind-melting polytoxicomanic tsunami. … for sure no highbrow bore, much rather structured fun blasting off into unexplored cosmic territories. Trippy, dangerous, dreamy & brutal. It melts brain cells. It's Melt Downer.  ++ out in a cooperation /w Numavi Recs  ++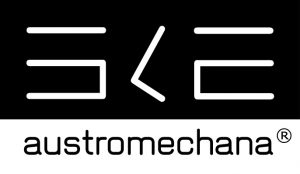 Black 7″ singles (a-side-only). Ltd to 50 unique hand-numbered copies. Each copy recorded LIVE & CUT DIRECTLY on Vinylograph, carrying a genuine hand-painted + screen printed cover sleeve by Philipp Hanich. Sharp minimalism, slick sense of timing & well nuanced repetition far-flung from monotony: Gärtner's sternly ascetic guitar, Sundl's restrained, yet elaborate drum work as well as Forthuber's bass – bulgy and tickling, provide a perfectly moody and atmospheric backdrop to Adamski's vocals delivered in a deadpan fashion. Hommage will have you bewitched from opening guitar strum to final cymbal crash. ++ Sold out ! ++
Green 12'' vinyl (incl. inlay & DL-code). Limited to 300 copies.
NO BEATS. ALL BEAST! …dragging you deep into it's vaults of sweeping drones and vibrating ambient gyris, here comes another epic album by master of modern classic and spine-tingling melancholia, Dino Spiluttini. A record that`ll swallow you – neck and crop! //  at times painfully elegiac and lugubrious, but offers innumerable havens of solitude that carry the listener down an assembly line of unexpected melodies and textures. – Can You Ear It?
Black 12″ vinyl (incl. inlay & DL-code). Limited to 300 copies.
Bruch is the dark, abysmal side of rock'n'roll, by other means. The Lottery is no game of chance, cause in the end everyone is a winner. – the gap // Well crafted pop songs that sound like Lee Hazelwood and Alan Vega were locked in a room for a month and told to make a record. – Codex Empire //  A challenging, distressed, upbeat and urgent album. – Melanie Letschnig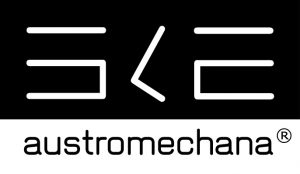 Black 12″ vinyl (incl. DL-code). Limited to 300 copies.
A world of haunted lo-fi garage scifi disco trash for loner bedroom dance parties. Wrap yourself & your invisible lover in tin-foil, put this record on your machine and spin out into the glitterless extremities of the only Ana Threat to walk this universe. – Anto J Macaroni // A one-woman tour de force with a distinct – if sometimes strange and unsettling – artistic vision. (…) an unceremonious baptism into the weird and wild world of Ana Threat. – tom tom mag
MC Compilation, Mono, C-50 **ltd to 100 hand-numbered copies**
Join us into the buzzy & chicken-fried world of  AL BIRD DIRT to squiggle through a pep rally of 20 off-key punk songs and snotty chant-alongs, all taped between age 17 and 27 .  A boxful of hits and winners from 1999–2009, finally all gathered on 1 tape – in MONO!

++ Sold out ! ++