Audio CD (+ zine limited to 200 copies)
Our 1st label compilation is a blast from Cut Surface's
PAST | PRESENT | FUTURE – featuring tracks by Al Bird Dirt // Ana Threat // Band Denk // Beach Girls and the Monster // The Boiler // Bruch // Dazed Pilots // Denk // Imposition Man // J.G.G. // Johnny Fünfhaus // Lady Lynch // Lonesome Hot Dudes // Melt Downer // MURENA MURENA // POSTMAN // Pü // Dino Spiluttini // The Telly // Wrong Body
2x black 12″ vinyl (incl. inlay & DL-code). Limited to 300 copies.
In their snotty alliance of sonic misbehavior MELT DOWNER fuse a noisy amalgam of spitting no-melodies and infernal drum thrash. Grab you by the scruff to drag you straight forward through a mind-melting polytoxicomanic tsunami. … for sure no highbrow bore, much rather structured fun blasting off into unexplored cosmic territories. Trippy, dangerous, dreamy & brutal. It melts brain cells. It's Melt Downer.  ++ out in a cooperation /w Numavi Recs  ++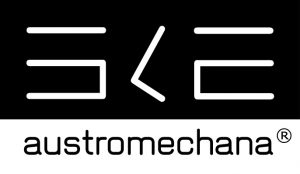 Black 7″ singles (a-side-only). Ltd to 50 unique hand-numbered copies.
Each copy recorded LIVE & CUT DIRECTLY on Vinylograph, carrying a genuine hand-painted + screen printed cover sleeve by Philipp Hanich. Sharp minimalism, slick sense of timing & well nuanced repetition far-flung from monotony: Gärtner's sternly ascetic guitar, Sundl's restrained, yet elaborate drum work as well as Forthuber's bass – bulgy and tickling, provide a perfectly moody and atmospheric backdrop to Adamski's vocals delivered in a deadpan fashion. Hommage will have you bewitched from opening guitar strum to final cymbal crash. ++ Sold out ! ++
Green 12'' vinyl (incl. inlay & DL-code). Limited to 300 copies.
NO BEATS. ALL BEAST! …dragging you deep into it's vaults of sweeping drones and vibrating ambient gyris, here comes another epic album by master of modern classic and spine-tingling melancholia, Dino Spiluttini. A record that`ll swallow you – neck and crop! //  at times painfully elegiac and lugubrious, but offers innumerable havens of solitude that carry the listener down an assembly line of unexpected melodies and textures. – Can You Ear It?
Black 12″ vinyl (incl. inlay & DL-code). Limited to 300 copies.
Bruch is the dark, abysmal side of rock'n'roll, by other means. The Lottery is no game of chance, cause in the end everyone is a winner. – the gap // Well crafted pop songs that sound like Lee Hazelwood and Alan Vega were locked in a room for a month and told to make a record. – Codex Empire //  A challenging, distressed, upbeat and urgent album. – Melanie Letschnig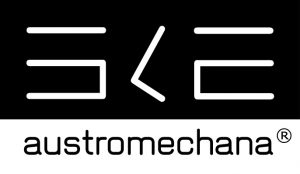 Black 12″ vinyl (incl. DL-code). Limited to 300 copies.
A world of haunted lo-fi garage scifi disco trash for loner bedroom dance parties. Wrap yourself & your invisible lover in tin-foil, put this record on your machine and spin out into the glitterless extremities of the only Ana Threat to walk this universe. – Anto J Macaroni // A one-woman tour de force with a distinct – if sometimes strange and unsettling – artistic vision. (…) an unceremonious baptism into the weird and wild world of Ana Threat. – tom tom mag
MC Compilation, Mono, C-50 **ltd to 100 hand-numbered copies**
Join us into the buzzy & chicken-fried world of  AL BIRD DIRT to squiggle through a pep rally of 20 off-key punk songs and snotty chant-alongs, all taped between age 17 and 27 .  A boxful of hits and winners from 1999–2009, finally all gathered on 1 tape – in MONO!

++ Sold out ! ++