Pop or anti-pop? Ambient or techno? THE BOILER cannot decide.
Yet: also doesn't need to!  
»The Boiler is the magnified shape, the encased tracing of interwoven energies and materialized surges, the moon's correspondent on a circled earth. Patterns cleared on repeated grids, loomed taped loops fiber the signals and tellings, transport the transmissions and responses in a re-organized sense – condensating on oxidized fabrics.« – House Publications.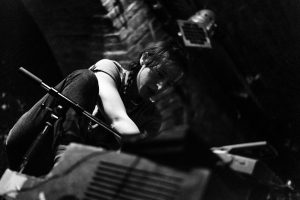 DISCOGRAPHY
Body=Death (LP /digital, Cut Surface 2018)
Compilation B (Various Artists, CD / Cut Surface 2018)
Body=Death (a-side-only 7", digital // House Publications & Vinylograph 2017)
Hypno Trash Cassette Vol.X2 (split tape, digital // House Publications 2017)
Hypno Trash Cassette Vol.XI (split tape, digital // House Publications 2017)
Compilation A (Various Artists, CD // Cut Surface 2017)